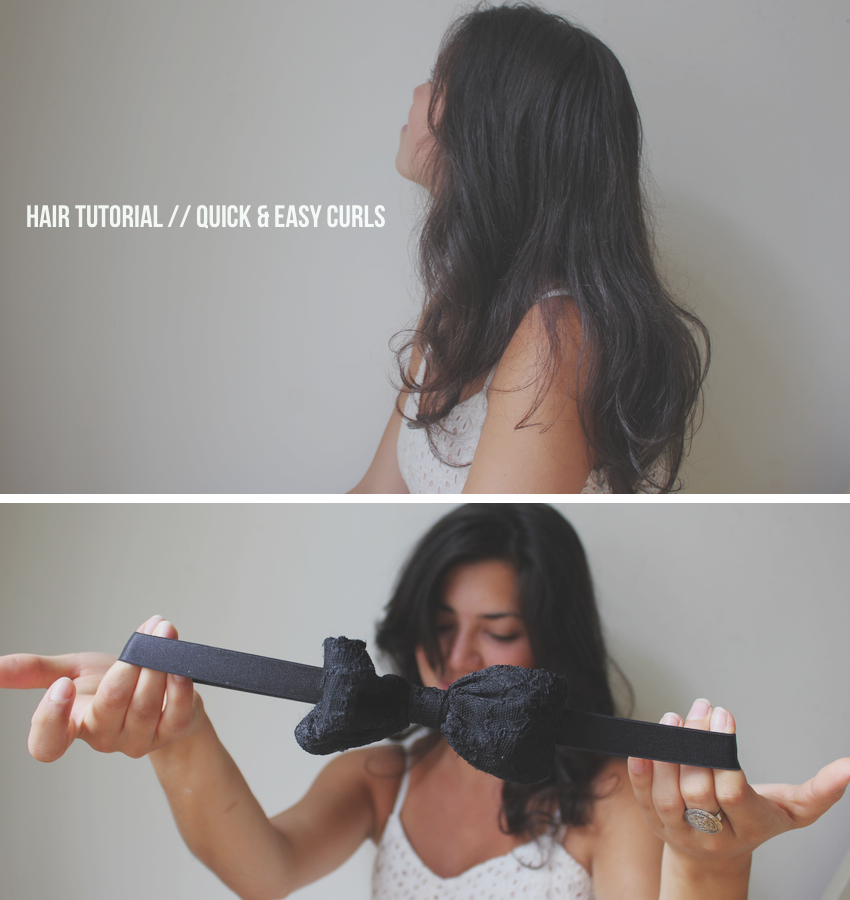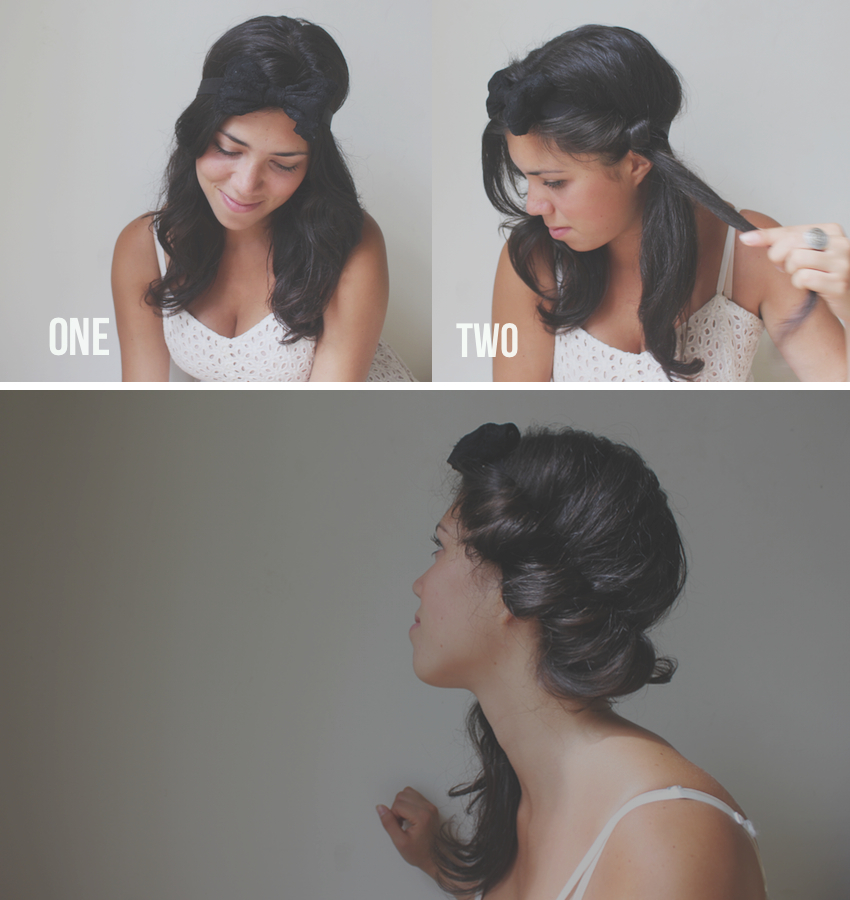 Elaine & I (Lindsay) went on a backpacking trip to Europe this summer.. We did this hair tutorial in London when Elaine wanted some curls, but had nothing but hairspray. (try fitting a blow dryer, curling iron, straitening iron, hair products etc, in a backpack you use for one month.. NOT gonna happen) So, here is a quick, simple and easy way to create curls with only a headband as a tool!
1. Dampen your hair, put on any elastic headband,
2.Take one inch strands, tuck them around the hand band and pull through
3. Continue to add until all your hair is looped & tucked around the headband
4. Blow dry on high heat until dry, then on cool for one minute to set the curls. OR do this before bed and sleep on it!
5. Take off your headband, (whip your hair back and forth) and hairspray it up!